The Ideal Phone for Busy Executives
Combining a hi-resolution color display, dual Gigabit Ethernet ports, and full compatibility with the ZAC UC solution.
Functions and contacts may be accessed quickly via 27 programmable soft keys. A dedicated headset port and Electronic Hook Switch support off­er enhanced usability for wired and wireless headset users. The optional ZIP 450M Expansion Module supports additional programmable keys. The ZIP 47GE is fully compatible with Zultys' ZAC Unified Communication applications, allowing users to manage calls and messages directly from their computer. Like all Zultys phones, the ZIP 47GE utilizes the Session Initiation Protocol (SIP) open standard and is managed from the Zultys MX Administrator application for rapid deployment and the industry's lowest total cost of ownership.
Key Features and Benefits
Remarkable Audio
A full-duplex speakerphone with acoustic echo cancellation combined with high-quality wideband HD speaker, microphone, and handset components ensure that conversations are always loud and clear and minimize fatigue for heavy phone users.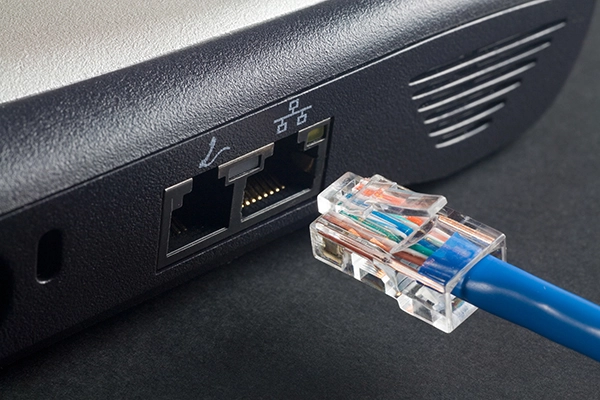 Simplified Deployment & SIP Open Standard
From initial deployment and configuration to future enhancements and upgrades, the Zultys ZIP 47GE is designed to save your business time and money. Dual auto-sensing Gigabit Ethernet ports, with integrated IEEE 802.3af Power over Ethernet (PoE) support, eliminate additional wiring and simplify installation. Zultys' leadership in SIP open standards IP telephony for over 15 years provides peace of mind and investment protection.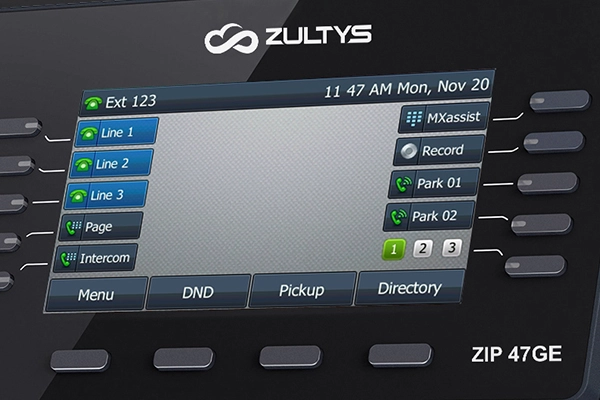 Vivid Color Display & Gigabit Ethernet
The 4.3" hi-resolution 480×272 pixel color display of the ZIP 47GE provides detailed call information accompanied by dynamic icons to minimize training requirements and maximize usability. Ten LCD-labeled buttons support up to 27 programmable keys (three pages of nine keys). The key alert feature ensures that users are instantly alerted to Busy Lamp Field (BLF) and new call events. Four context-sensitive soft keys below the display make conferencing, transfer, and other operations a breeze.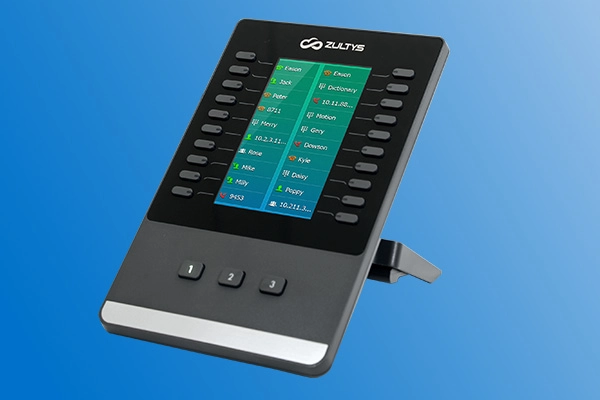 Expansion Module and Wireless Headset Support (EHS)
The ZIP 47GE may be combined with up to three ZIP 450M Color Expansion Modules to facilitate up to 180 additional LCD-labeled programmable keys, making it ideal for operators and receptionists. Staff requiring mobility around the office will appreciate the convenience of the Electronic Hook Switch control when the ZIP 47GE is combined with a compatible Wireless Headset and EHS 4xi adapter. The ZIP 47GE may also be used with a compatible Bluetooth headset via a built-in Bluetooth adapter.
480×272 pixel color display

Dual Gigabit Ethernet ports

Full call control via ZAC

27 programmable LCD labeled keys

4 context sensitive soft keys

Local 3-way conference

Dedicated headset port with EHS support

Supports ZIP 450M LCD Expansion

Busy Lamp Field (BLF)

Built in Bluetooth and Wi-Fi support

XML Browser

XML and LDAP based contact directories

Call forward/Call waiting

One-touch call transfer and conference
One-touch call record button with look back capabilities

Call park and pick up

Displays caller and called line info

Call Log and Redial

Missed call notification

Paging and Intercom auto-answer

VLAN, DSCP and QOS support

SIP open standard

802.3af Power-over-Ethernet

Hearing Aid Compatible (HAC) handset

Log into Call Groups from phone

Wall Mountable (optional bracket required)