Engineer    –    Design    –    Sale    –    Install    –    Service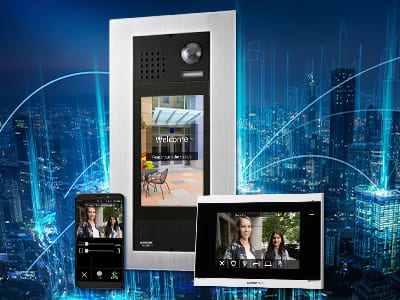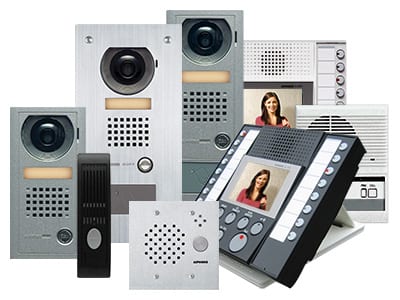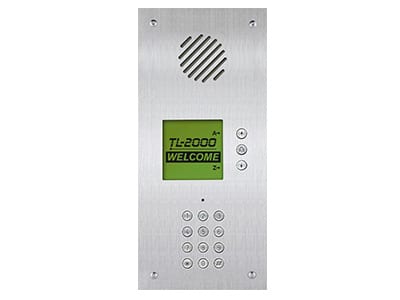 IXG Series IP Multi-Tenant Video Intercom Series
A sophisticated, yet simple way to connect a variety of mixed-use building, the IXG Series is a complete network-based communication solution with unlimited possibilities for any multi-tenant security application.
Expanded Solutions for Your customers
All powered by a single, full-featured system properties owners can rely on, and can rely on for years to come. In many cases, owners have unique buildings with mixed-use environments and want a streamlined, sophisticated way to provide an all-encompassing security solution throughout their entire complex.
The IXG Series IP Multi-Tenant Video Intercom is the one system on the market that will give you more opportunities to solve customer challenges, both new and existing.
Along with the reliability and quality you've come to expect from Aiphone, you now have access to a system that combines the feature-rich benefits of an IP Intercom with the versatility of a multi-tenant solution.
Even better, you can offer a new cloud-based app for those who need on-the-go security. Different than your previous apps, the IXG Series Mobile App can be used with or without an interior station. This flexibility is perfect for smaller applications where end-users may only want the app to screen their visitors.
Consult with an Aiphone Expert to help design a system to meet any one of your customers' security needs.
Emergency Solutions Series
Emergency Solutions
Aiphone emergency solutions include towers and wall boxes featuring built-in UL Listed electrical boxes. These boxes easily satisfy local electrical codes and include integrated mounting hardware for power supplies or accessories. An optional CCTV camera arm module can be included to provide an enhanced view of Aiphone's video intercom's identifying view. Easily wire any tower using the rear access panels to pull wire from top to bottom. Aiphone's unique modular tower design saves money on shipping and reduces installation time and expenses. Choose one of Aiphone's two specialized emergency solution intercom systems for communication needs. The IX Series is ideal for facilities looking for a peer-to-peer network solution. The IS Series is best for those who prefer a system that does not require a network.
Freakishly Reliable
Aiphone is proud to be a rare, two-time winner of the prestigious Deming Prize for quality management and manufacturing processes. Our ISO Certified process and rigorous standards result in some of the most reliable products in the industry. Aiphone products routinely last for years, only being replaced when the application outgrows the system capacity.
IX Series Peer-to-Peer IP Video Intercom with SIP Capability
Redefining what one IP system can do
The IX Series offers the power of an Enterprise platform with the simplicity of a single system. It's a platform for enterprise security and communications that grows with you. It expands your network across multiple security layers for one, very powerful solution. No annual Aiphone licensing fees. No proprietary servers. No need to train your staff on multiple systems. Combine that with built-in backwards/forwards compatibility and our freakish reliability, and you can feel confident in your choice for years to come.
Utilizing SIP, register any IX Series station to Cisco Unified Call Manager® and place or forward calls to an external phone number. Master stations can now serve a dual role as a single command point, controlling security layers such as access control and emergency communications.
With picture-in-picture, master stations can toggle between ONVIF® Profile S IP cameras and the new 1.3 megapixel cameras on IX Series video stations. Line supervision ensures all stations are online while device check verifies every button, station speaker, and microphone are operating properly.
The IX Series is a perfect solution for commercial sites, industrial facilities, schools, campuses, parking garages, retail, emergency call and correctional applications.